Ambassador's Residence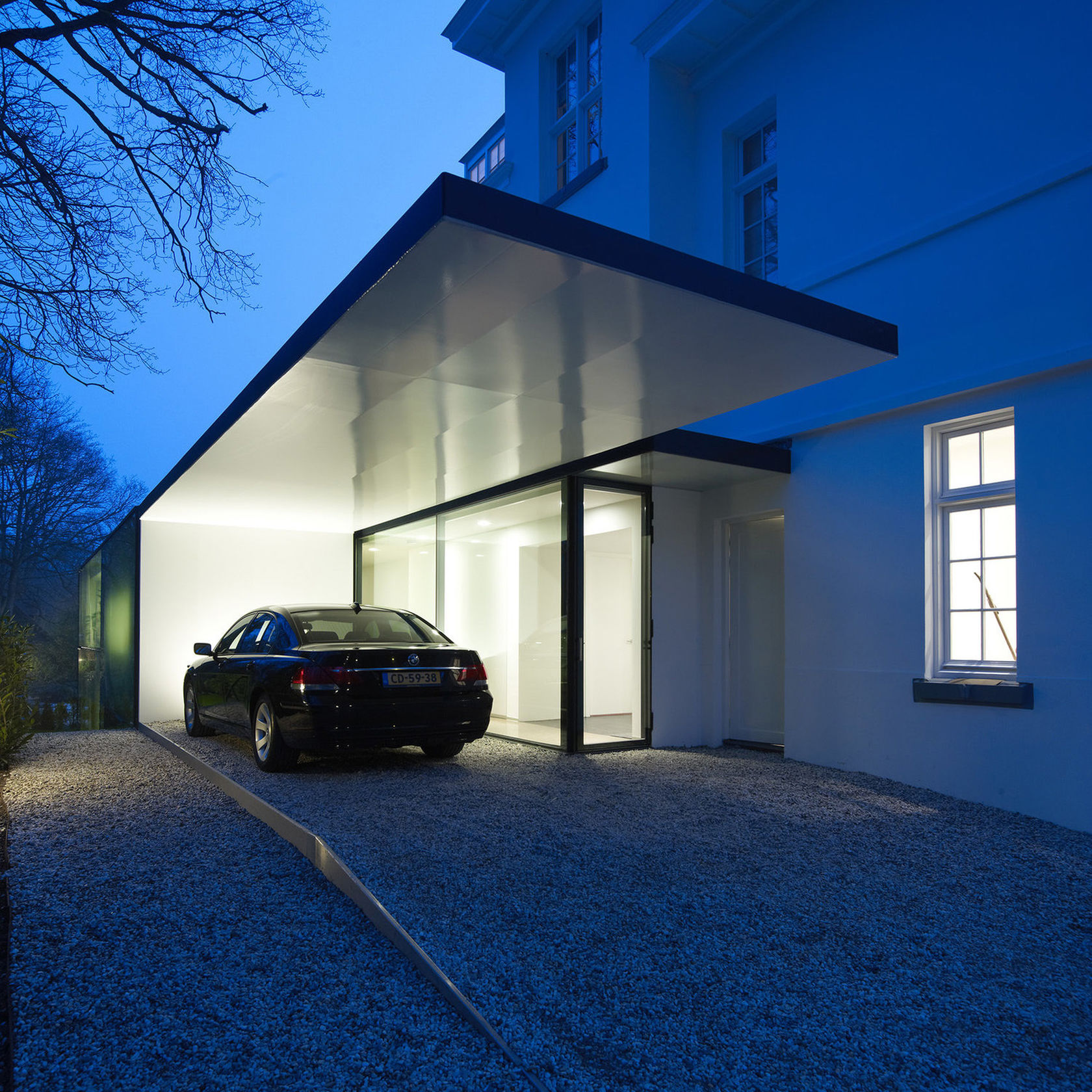 ...
Location

Wassenaar, The Netherlands

Program

Residence of the Irish Ambassador

Client

The Government of Ireland

Size

760 m²

Year

Completed 2008

Architect

VMX [project leader: Skafte Aymo-Boot]
The extension of the existing villa includes a professional kitchen, an apartment for the cook and a carport. As a consequence of the limited space in the zoning plan, the extension is placed half underground with an incision in the landscape providing daylight to the apartment. At the front side of the extension a carport is designed as a 3 meter wide L-shaped roof, with a 10 meter cantilever covering the parking spaces.