Campus Struenseestraße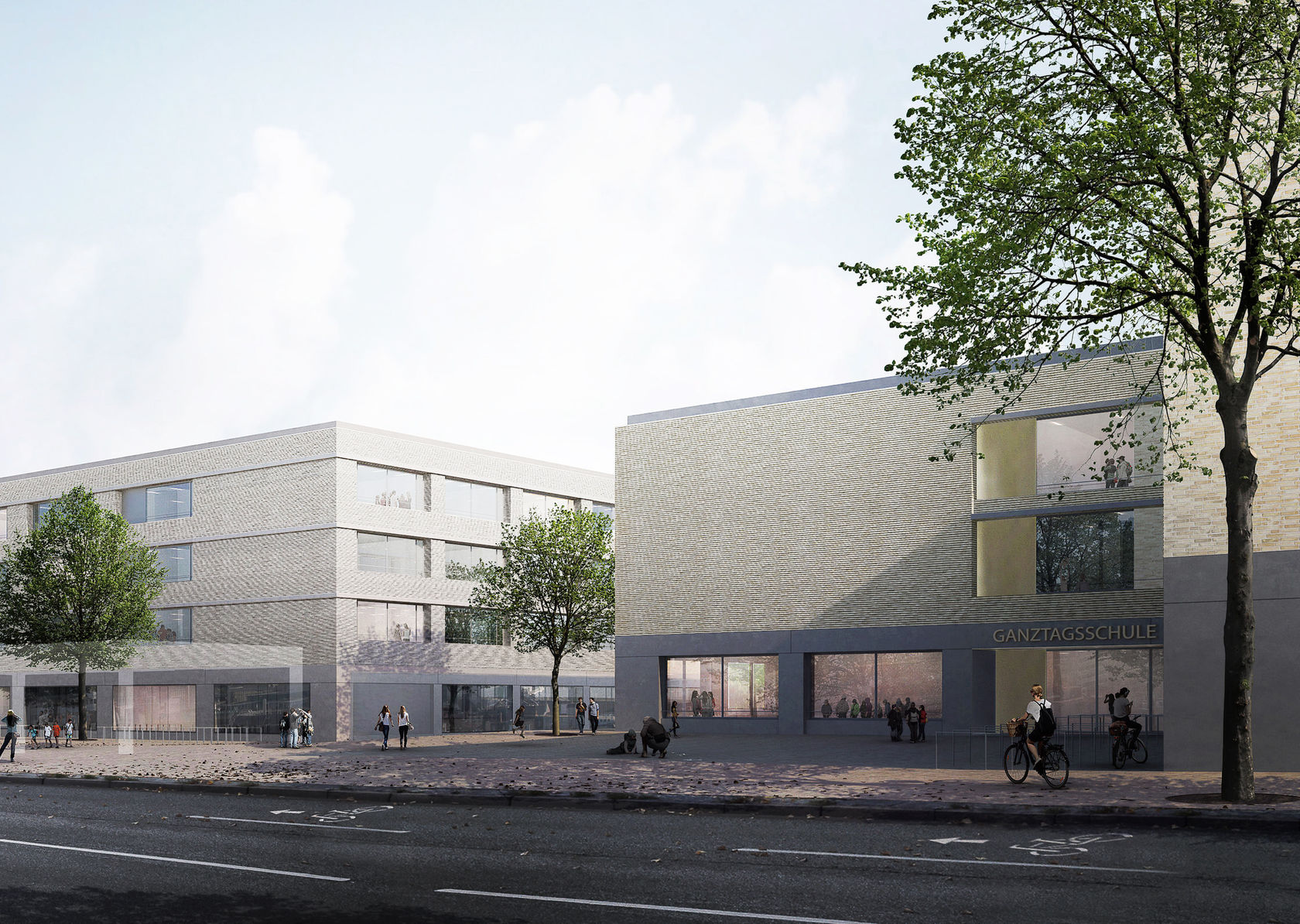 Mr. Welfare State dressed in a Hugo Boss suit
Location

Hamburg Altona, Germany

Program

Grundschule, Gymnasium and Deutsch-Französisches Gymnasium

Client

Municipality of Hamburg, Schulbau Hamburg

Size

26.600 m²

Year

Three phase competition, 3rd prize, 2017-19

Collaborators

Coido Architects, Bruun & Möllers, Nova5
The nice suit does not "make the man." This is a two-way street. It's really the man who makes the clothes.
Clothes can make the man, yes. But it's the man inside the suit the give it its spark. It is the gift inside the beautiful wrapping that counts.
Should architecture be spectacular, or should it make people look spectacular? Often it is easier to make objects shine on a grey and neutral background - or for people to shine in a grey flannel suit.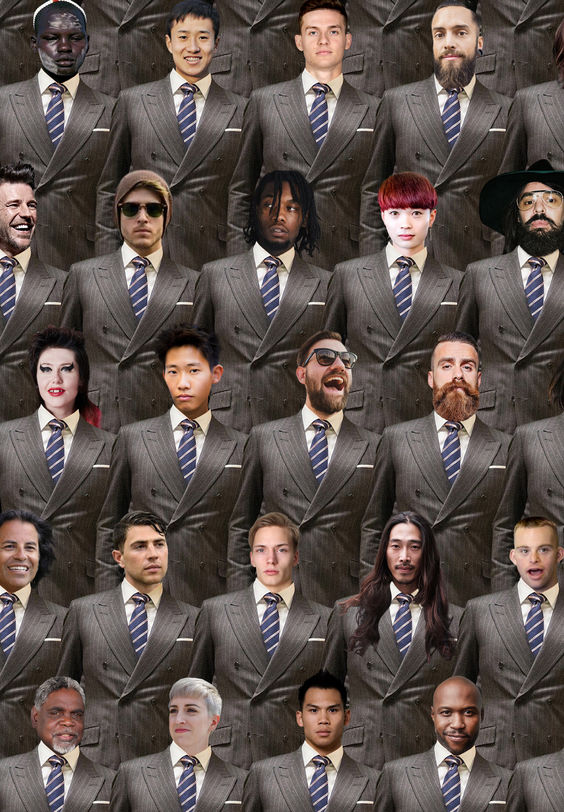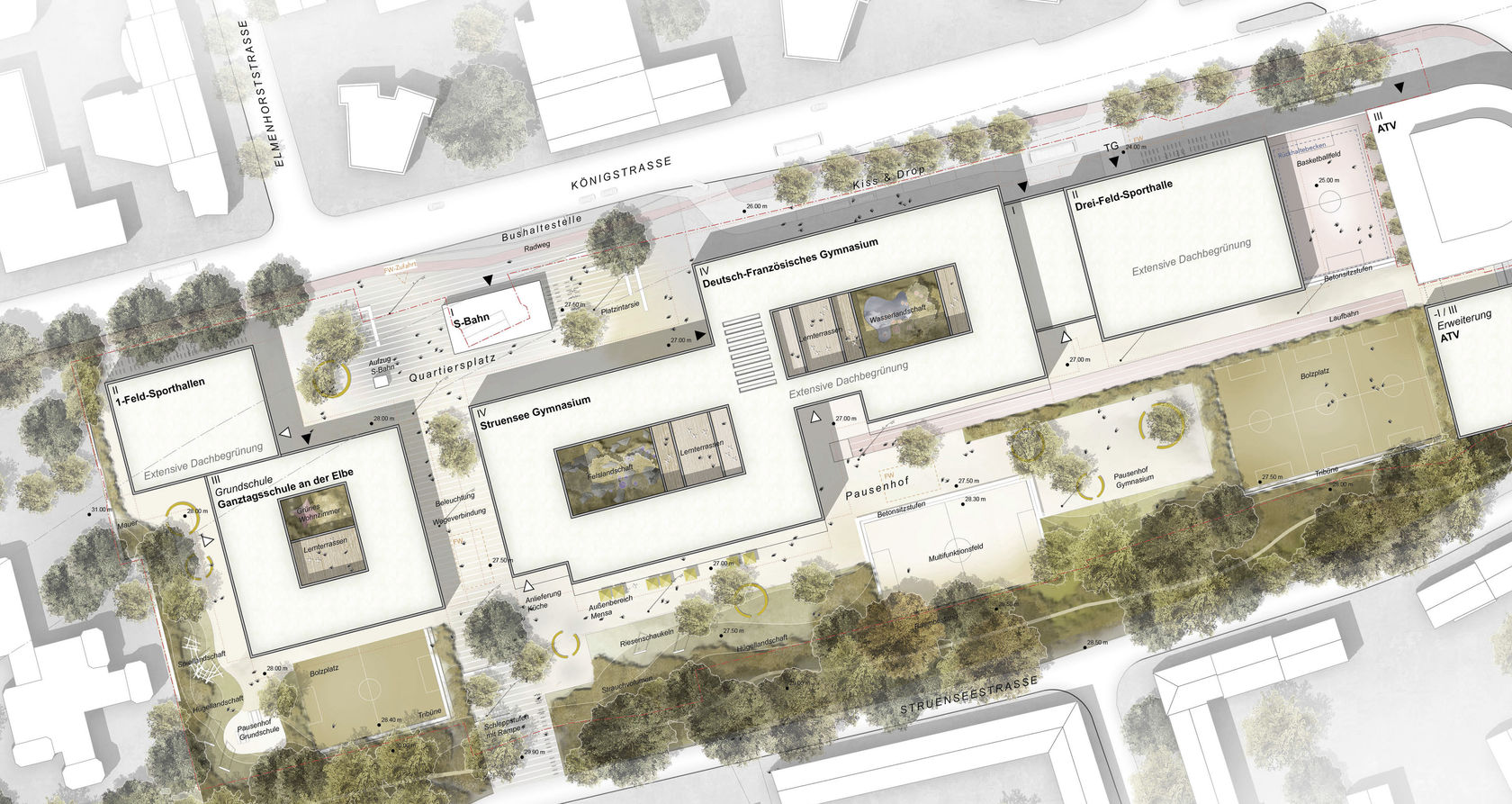 Realise the demands of Modernism while preserving architectural and urban tradition...