Lindevang's Garden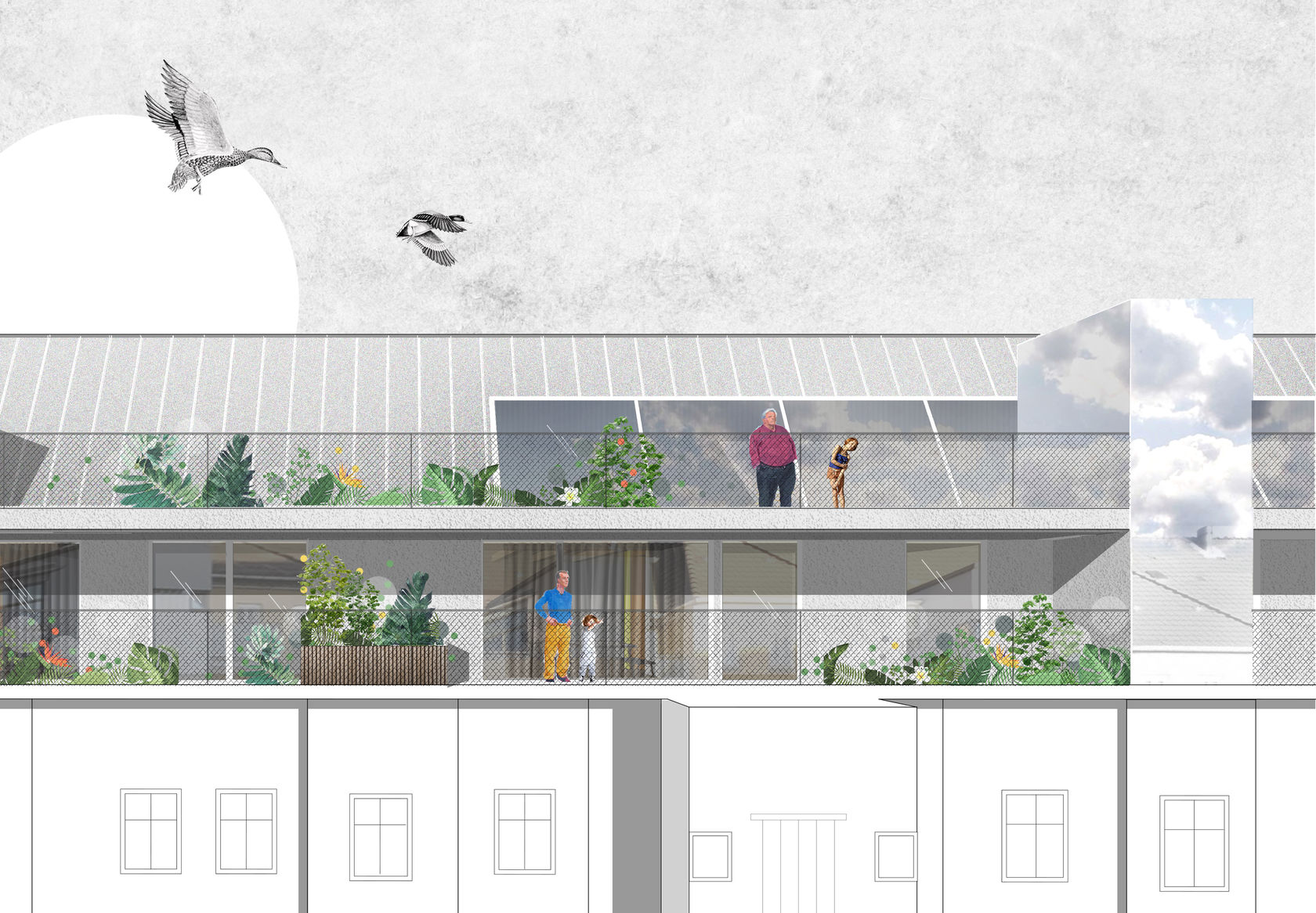 Secret Garden
Location

Frederiksberg, DK

Program

Family housing

Client

AAB

Year

Competition 2017

Collaborators

Dominia, Nova5, Thing Brandt
The sign above the entrance says 'Lindevang's Garden'. Hidden from the city's hustle and bustle, you sense the potential of the backyard. It doesn't require much imagination to picture a green oasis full of life. Bushes, trees and plants. A nice space for taking a break and a paradise for children.
Developing a green urban oasis in multiple levels is an ideal way of connecting new roof top apartments to the existing building, creating a strong sense of community throughout the area.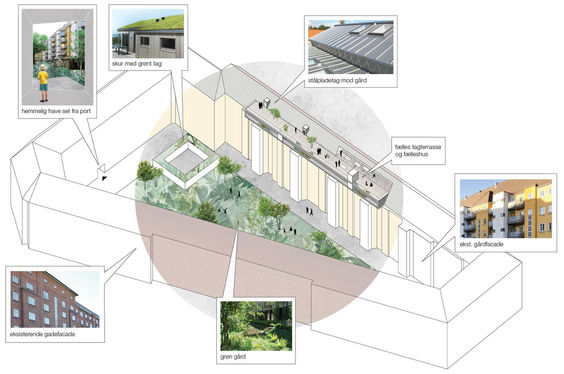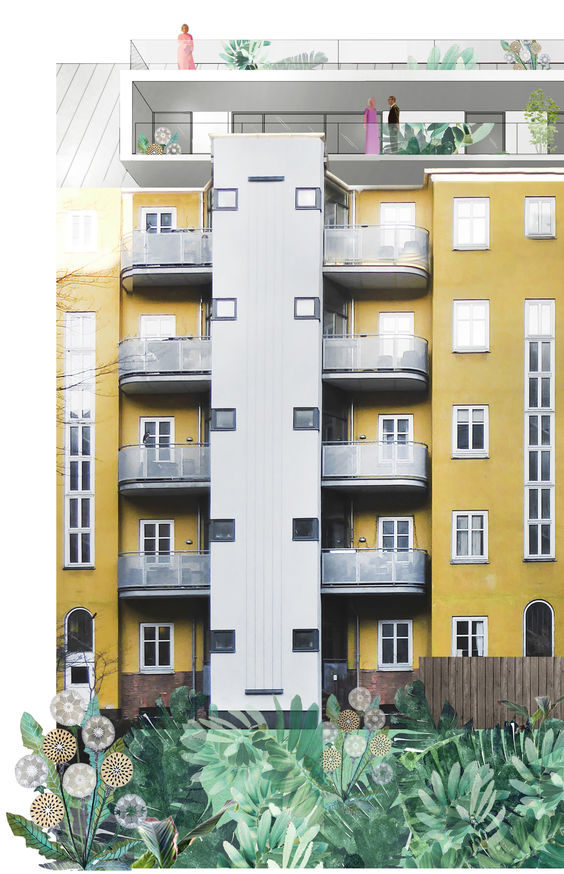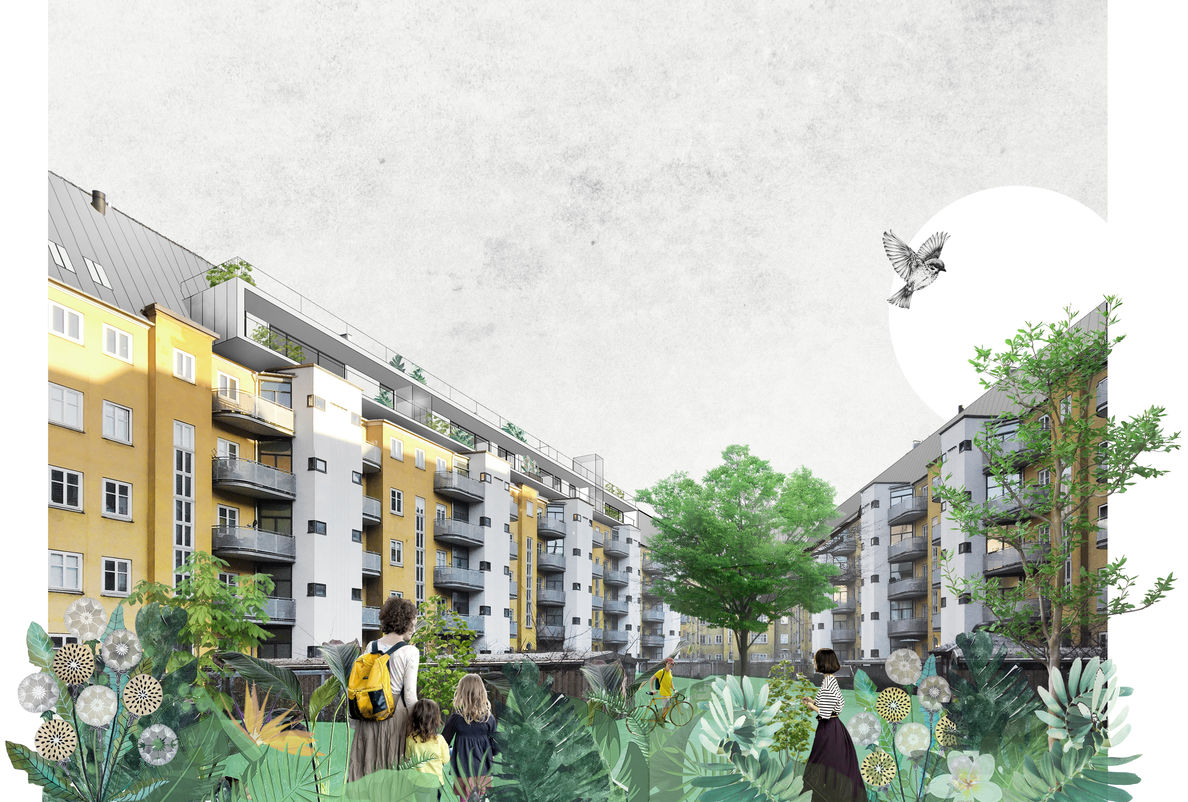 A rectangular box is placed inside the existing roof construction and provides the frame for the four new roof top dwellings. Like a series of penthouse apartments they are situated side-by-side, facing Southwest which is ideal in terms of daylight. The glass façade facing the yard is withdrawn and parallel with the underlying yellow brick façade. This makes space for a covered balcony as wide as the apartment. On the roof of the apartment box, a terrace for the residents of the block will be established with entryway through the elevator in the backyard. Adjacentnto the terrace will be an indoor shared space constructed in glass and aluminum, which opens towards the shared outdoor terrace space. Here the residents can eat and part together while enjoying the view over the roof tops of the city.