Sønder Otting School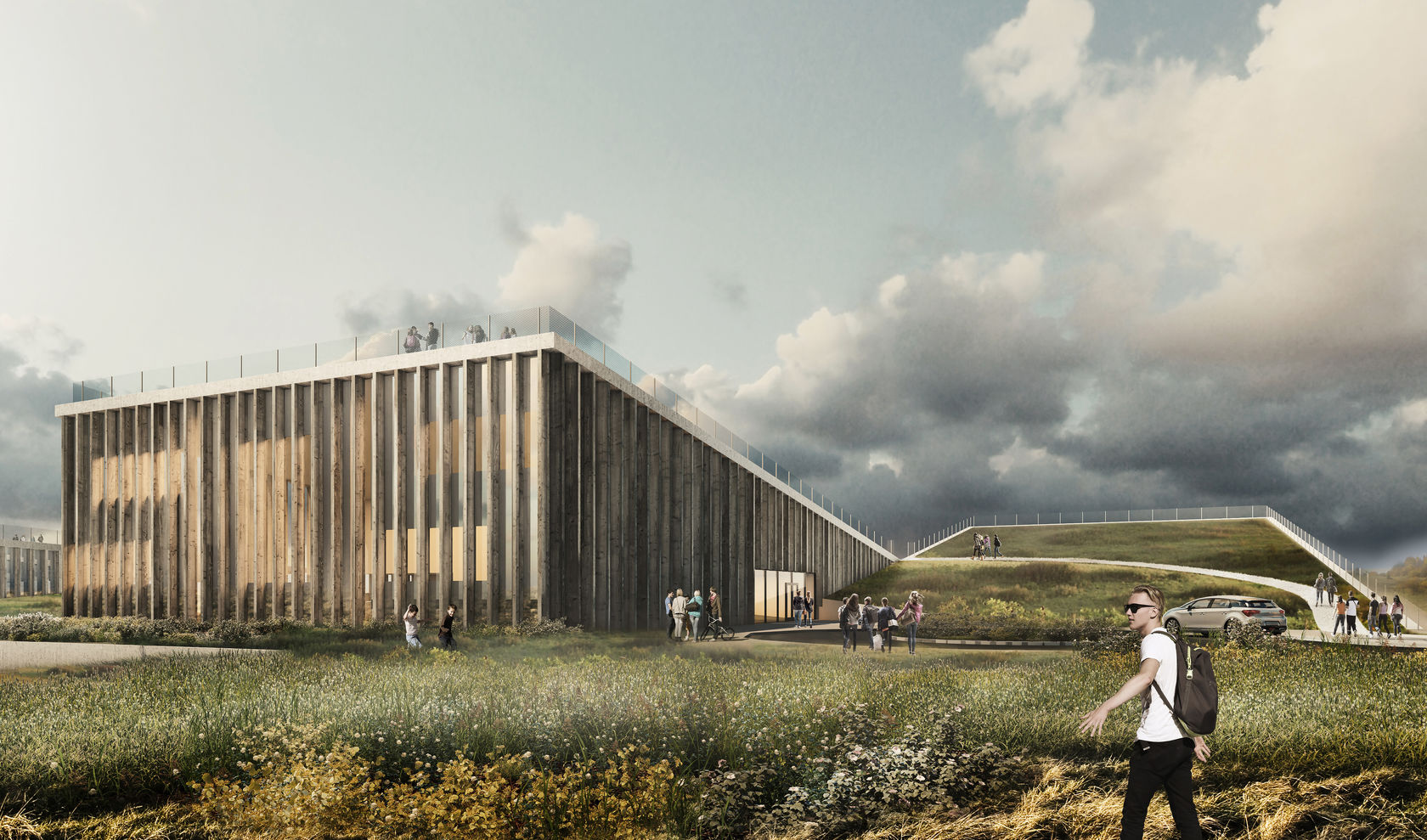 Less building. More Nature.
Location

Haderselv South, DK

Program

Public school

Client

Municipality of Haderslev

Size

6.750 m²

Year

Invited competition 2017

Collaborators

NOVA5, WAD Landscape, Gregersen & Olsson, Grønne & Jessen architects
Seen from the air, the new Sønder Otting school is draped in an invisibility cloak of nature. The buildings are reduced to a single contour integrated into a playfull elevated landscape. Inside, the learning environment is divided into different universes and clusters designed to meet the various needs of various ages and various ways of learning.
Our proposal for a new school in Haderslev South uses nature as a magical invisibility cloak to render the school invisible. To camouflage the buildings, we cut the landscape in a single continuous meander-line, and bend up the green surface to cover the four wings of the school.

All functions such as learning clusters, specialised class rooms, afterschool center, library and sportshall are organized as a mix of open, semi-open and closed spaces and concentrated in four fingers, which are connected by a main hall. The hall contains circulation space, activity zones and more intimate rooms such as quiet play-caves. The green roofs, the landscape between the fingers and the wooden building all contribute to a very small Carbon footprint.