PARK WITH aarhUS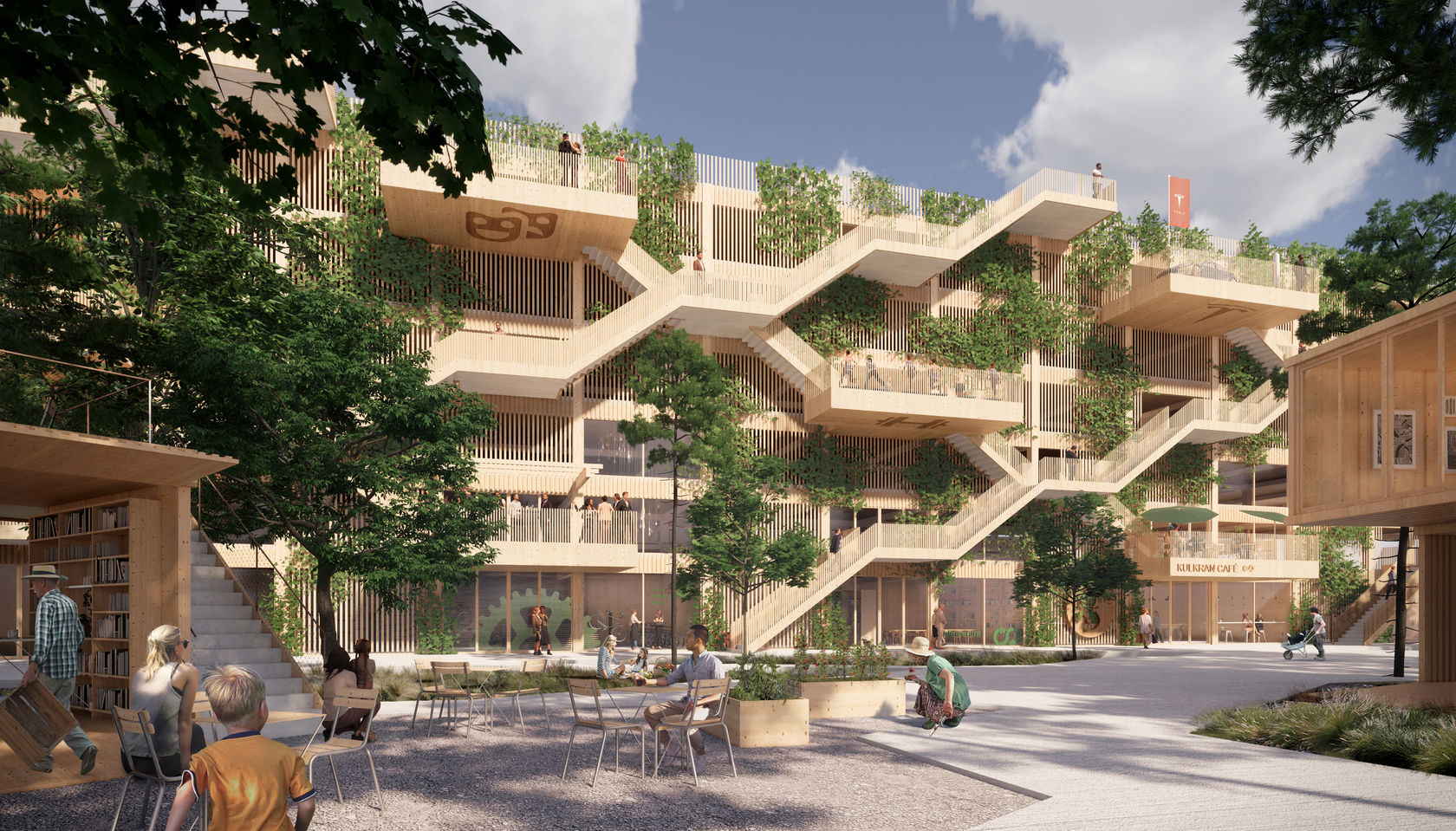 Wood is the new Concrete
Location

Aarhus, dk

Program

Parking house and public functions

Client

Municipality of Aarhus

Size

17.500 m² parking, 2.000 m² public functions

Year

Completion 2023

Collaborators

JAJA, Rama Studio, Søren Jensen Engineering
Our winning proposal for a new parking house with public functions could become Denmark's largest wooden construction, and will as such contribute to reaching Denmark's goal to become climate neutral in 2050. The new parking house will play an active role in breathing new life into Sydhavnskvarteret [the South Port area] of Aarhus, which is undergoing a transformation from unused industrial zone to a vibrant urban area. The structure of the parking house consists of CLT, cross laminated timber, and LVL, laminated veneer lumber, which has a significantly higher strength than regular glulam. Besides providing parking for the area, the complex will be a hub for activity, creativity and socializing and will connect to the existing infrastructure as well as to the highline Kulkransporet. The project contains 2,000 m² of public functions such as a gym, gallery and café.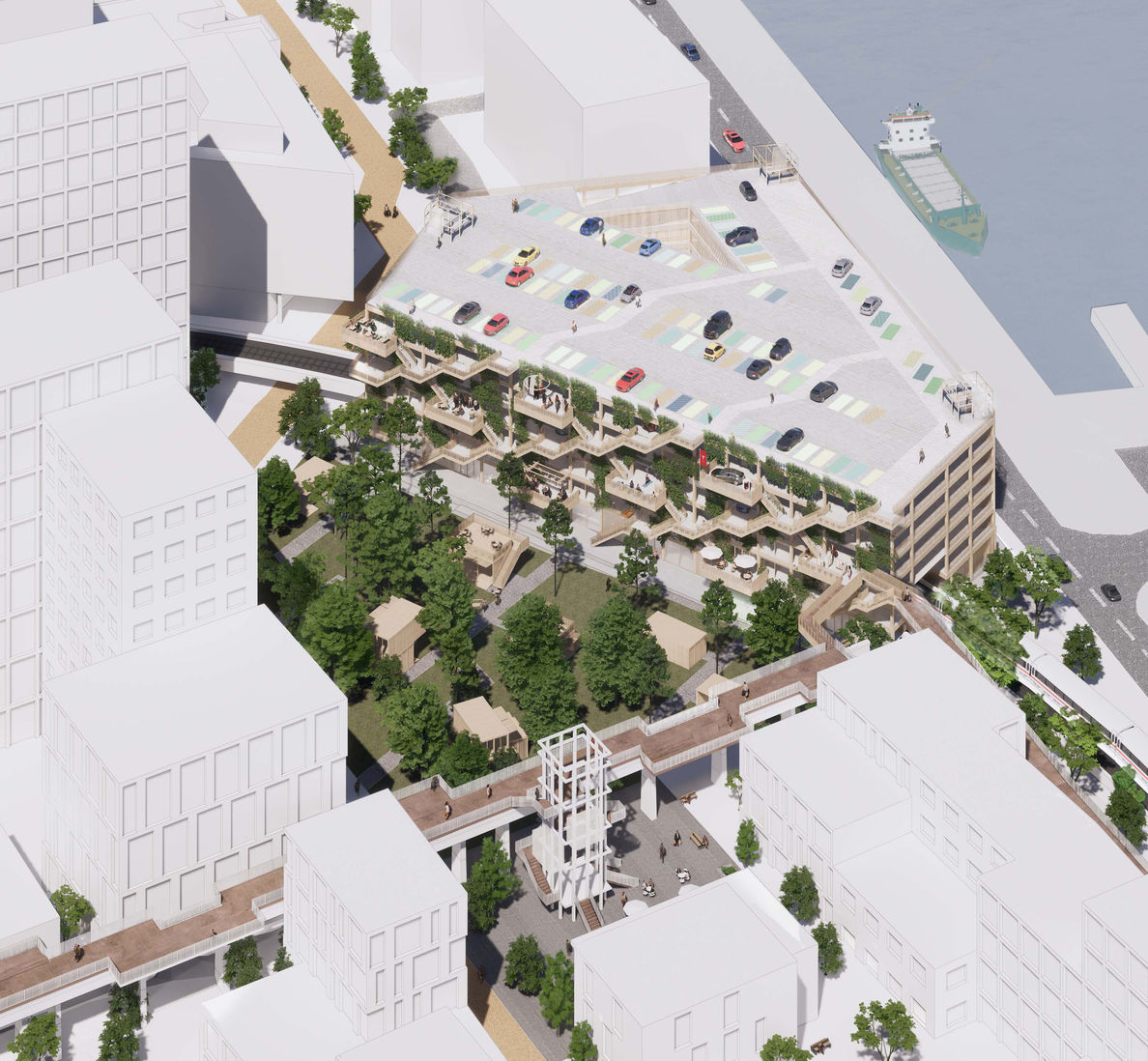 Fifty-fifty
Splitting the building site into two equal parts and concentrating the building on one half, enable us to turn the other half into an urban forest.
The compact parking facility on the north-eastern half of the site, makes space for a green and creative oasis with small pavilions, where social and cultural activities can unfold. The greenery and the paths of the park continue onto the parking house façade where they transform into a vertical garden of green espaliers and active balconies. In this project, the building's footprint is minimized to half of the site. The construction is made of wood which stores carbon. Together with the planting of a new urban forest, the parking house will help Aarhus in reaching a life-long CO2-balance.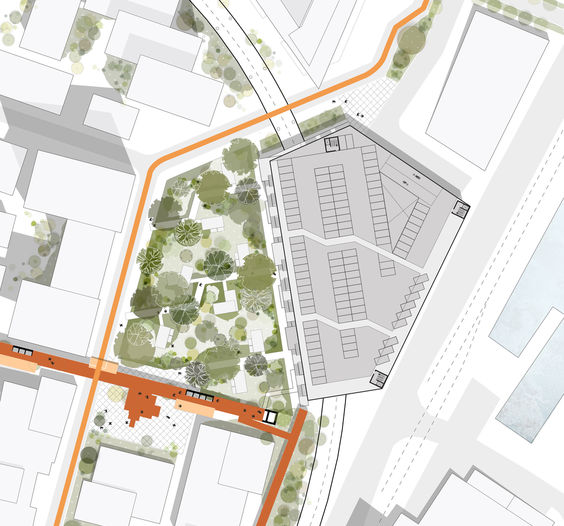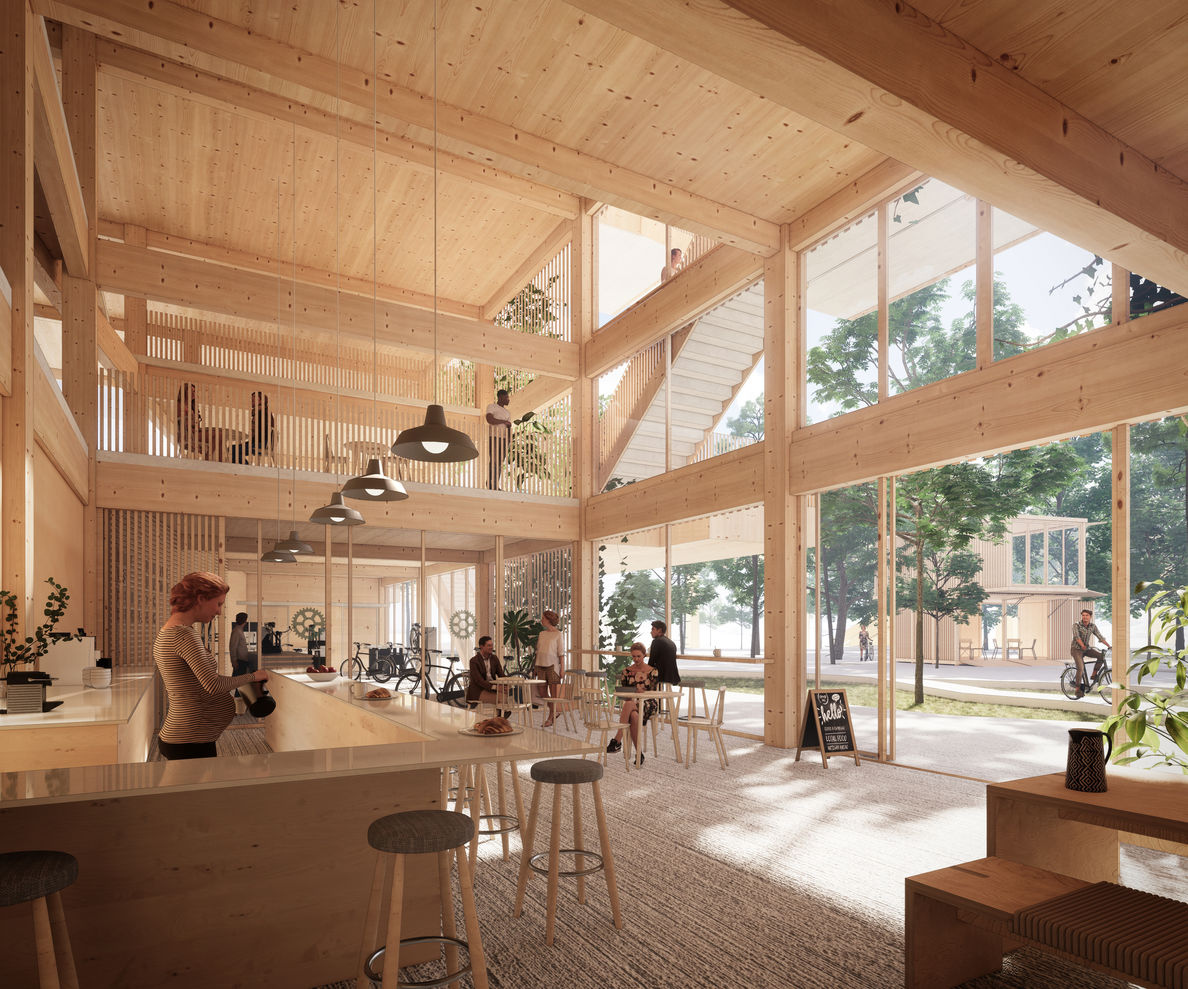 The park continue onto the parking house facade as a vertical garden of green espaliers and active balconies
The facade is a vertical garden