Bodø Town Hall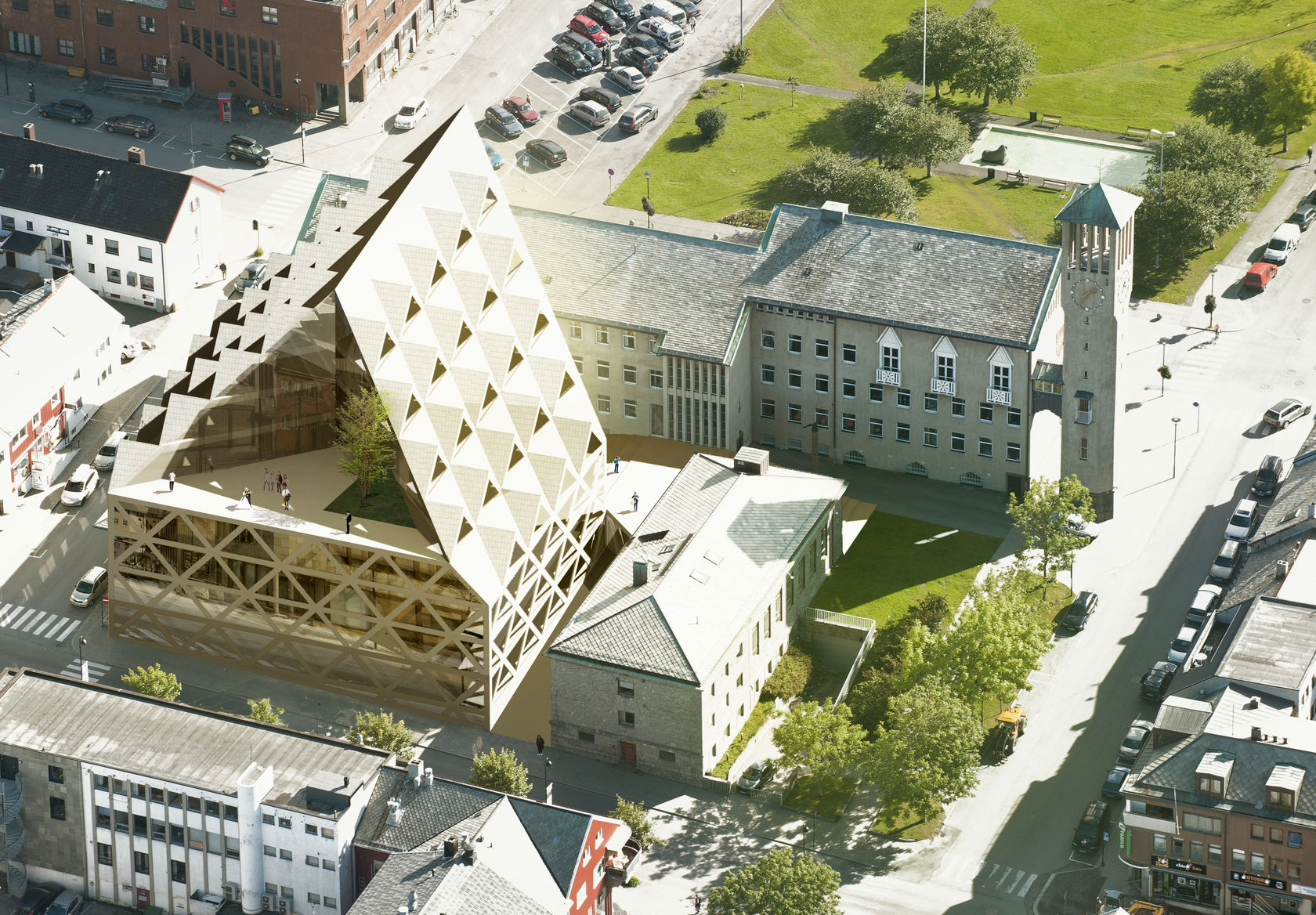 More wood. Less CO2
Location

Bodø, Norway

Program

Bodø City Hall Extension

Client

Municipality of Bodø

Size

11.000 m²

Year

Competition 2013
The most challenging task of New Bodø City Hall has been to design a building that matches the existing city hall's post-war style. We wish to respect the history of Bodø, but at the same time we feel compelled to express the values of the present. Consequently, within the framework of the historic architecture we manifest a belief in a possible, bright future for the citizens of Bodø.

New Bodø City Hall merges the qualities of a modern, rational office building with traditional ways of building. The design harmonizes the surrounding city with facades that are only 3 to 4 stories high. However, the compact volume and the big hip roof contain a lot of efficient square meters for offices and meeting rooms.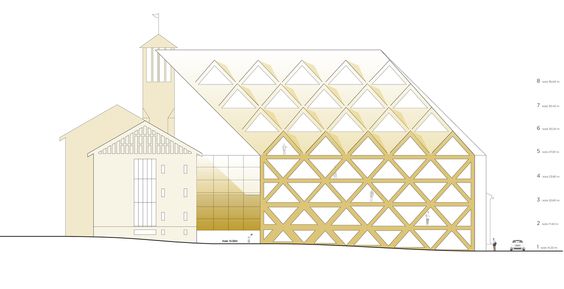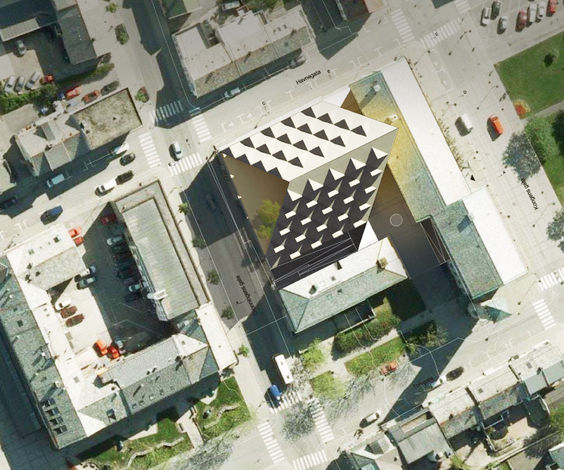 There are several reasons why wood is the building material of choice. A growing tree is a carbon "sink" because it absorbs carbon dioxide from the atmosphere. And wood also has great technical qualities, which are well-proven in the Norwegian building tradition. Furthermore wood has great tactile and sensuous qualities which are omnipresent in any wooden building, whether it's a stave church or a one family house.

By combining wooden and concrete constructions we are able to create a building of the same height as the existing city hall tower. From the top levels and from the large roof terrace and public restaurant at level 5 there's a generous view to the fjord and to the beautiful mountain settings. This is the main attraction of the new city hall and the main attraction of Bodø.
Wood absorbs carbon dioxide