Timber Rafting Museum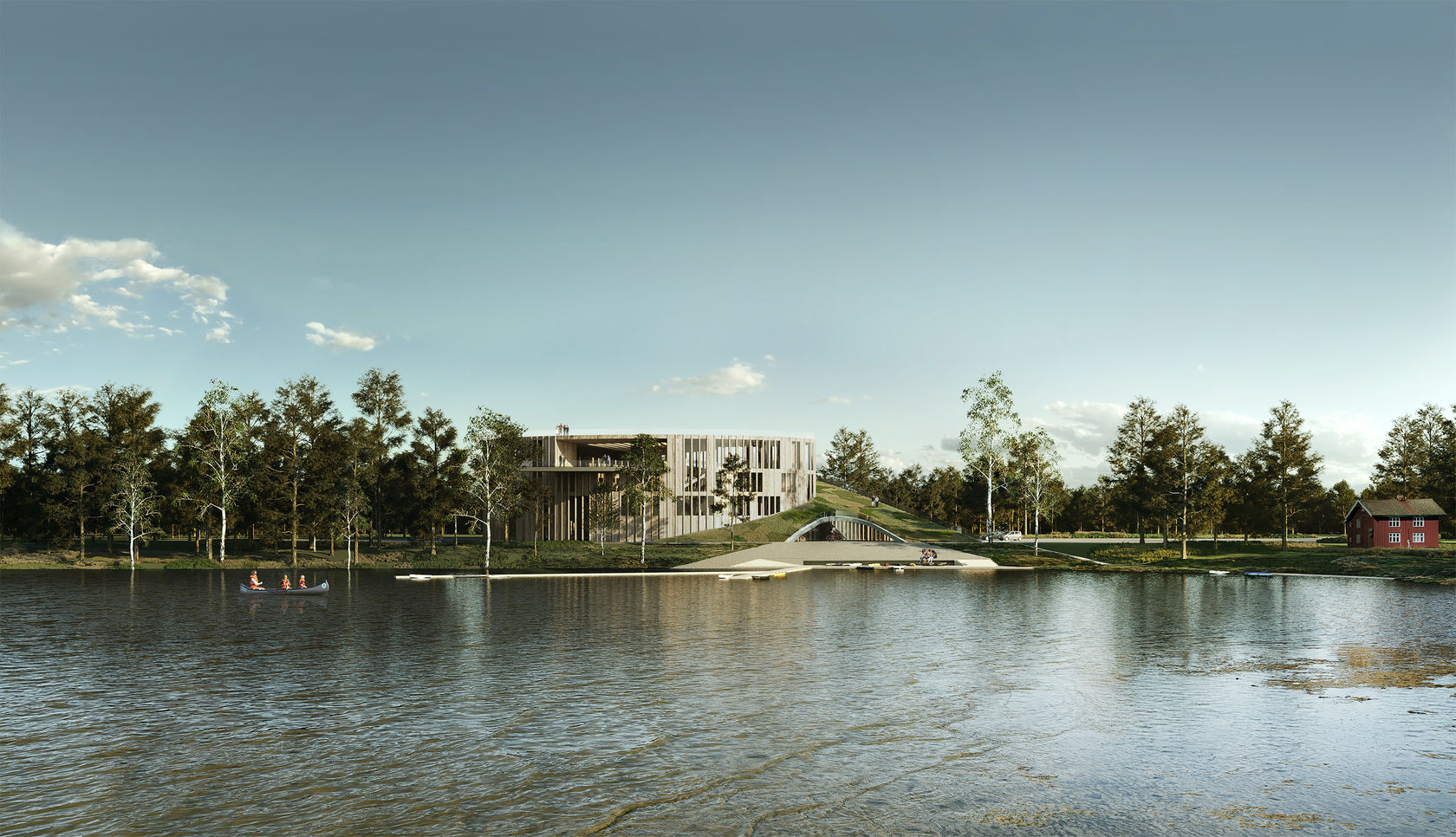 What unifies everything and everyone?
Location

Fetsund, Norway

Program

Wetland and Timber Rafting Museum

Client

MiA, Museene i Akershus

Size

7.000 m²

Year

2020
Everything and everyone are connected and infinite. These central words of the client, in the competition brief, became our mantra when developing "Virvel" our proposal for a new and Timber rafting Museum and Wetland Center in Fetsund, Norway. Besides being a well-functioning building, we believe that the museum must create an understanding of the symbiosis between the wetland landscape, the local timber industry and the use of the river as means for timber transportation. A symbiosis that has become the foundation for democracy and wealth in Norway.
One thing that is omnipresent, and which connects everything, is space. So, we made it our goal to create a building, that embodies a continuous flow of space and blurs the line between interior and exterior. Not as a transparent modernist glass building, but as a sustainable contemporary wooden building, constructed from logs similar to the ones that once floated on the local waterways. A building with a continuous flow of space and matter designed to express an idea of connectedness, blurring the borders between landscape and building and between nature and culture.
Like a sand castle, we model the building in an upward spiral that connects building and landscape and ends in a large panoramic view plateau at the level of the treetops. After hiking the area or experiencing the surroundings by boat, kayak or canoe, you can climb the building roof to reach the real attraction of the museum – the spectacular view to the wetland landscape. The water becomes the land, that becomes the building, that becomes the space, that becomes the experience, that becomes the knowledges and the insight.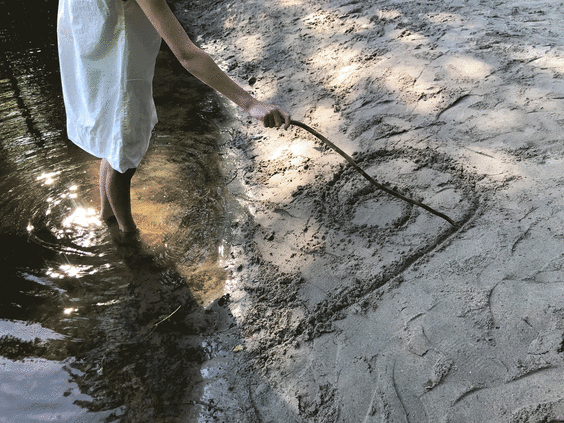 The spiral roof defines both the outdoor and the indoor flow of the building. All functions accessible to the public, such as education, research and exhibition, interweave in one continuous space, that varies throughout the museum. Light conditions, space heights and views to the surrounding landscape constantly adapt to the changing functions.
Outside, the ascending roofgarden culminates in the large view plateau. Inside, the upward movement ends in the restaurant with a partly covered terrace overlooking the river.