Ny Stevnshal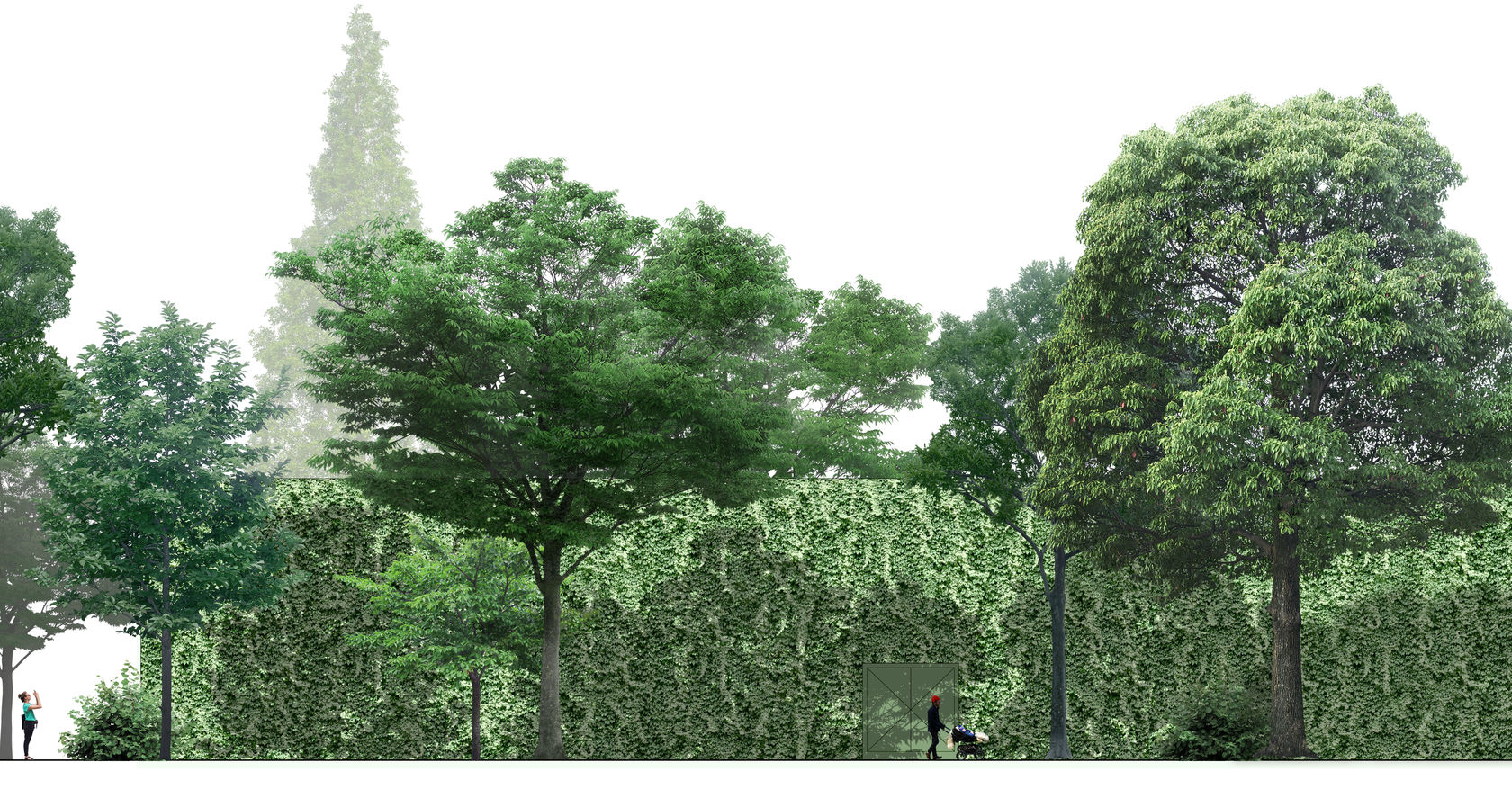 Invisibility Cloak
Location

Stevns, DK

Program

Sportshall, shooting range and eventspace

Client

DS Flexhal

Size

2500 m²

Year

2020

Collaborators

Rambøll, MOE A/S
The park is no longer the place to meet people. The provinsial city park, Munkegårdsparken has been abandoned. Nobody goes for the daily walk in the park anymore. To make some use of the park the municipality has already cut down a lot of trees to make way for a new sports hall that will be build as an extention to the existing public indoor swimming pool.
But it doesn´t make sense to put the least attractive kind of building in the most attractive site that the city has to offer. A sports hall is basically a big faceless volume - a box with no windows. It could as well be in a place where nobody sees it.

In collaboration with DS Flexhal, a company that has specialised building big scale logistic halls, OP has developed a building concept for a super rationel concrete structure that is draped in an invisibility cloak of nature, so that the building will blend with the trees of the existing Munkegårdsparken.

An invisibility cloak is a magical garment which renders whomever or whatever it covers invisible. Invisibility cloaks are exceptionally rare and valuable.