Egedal II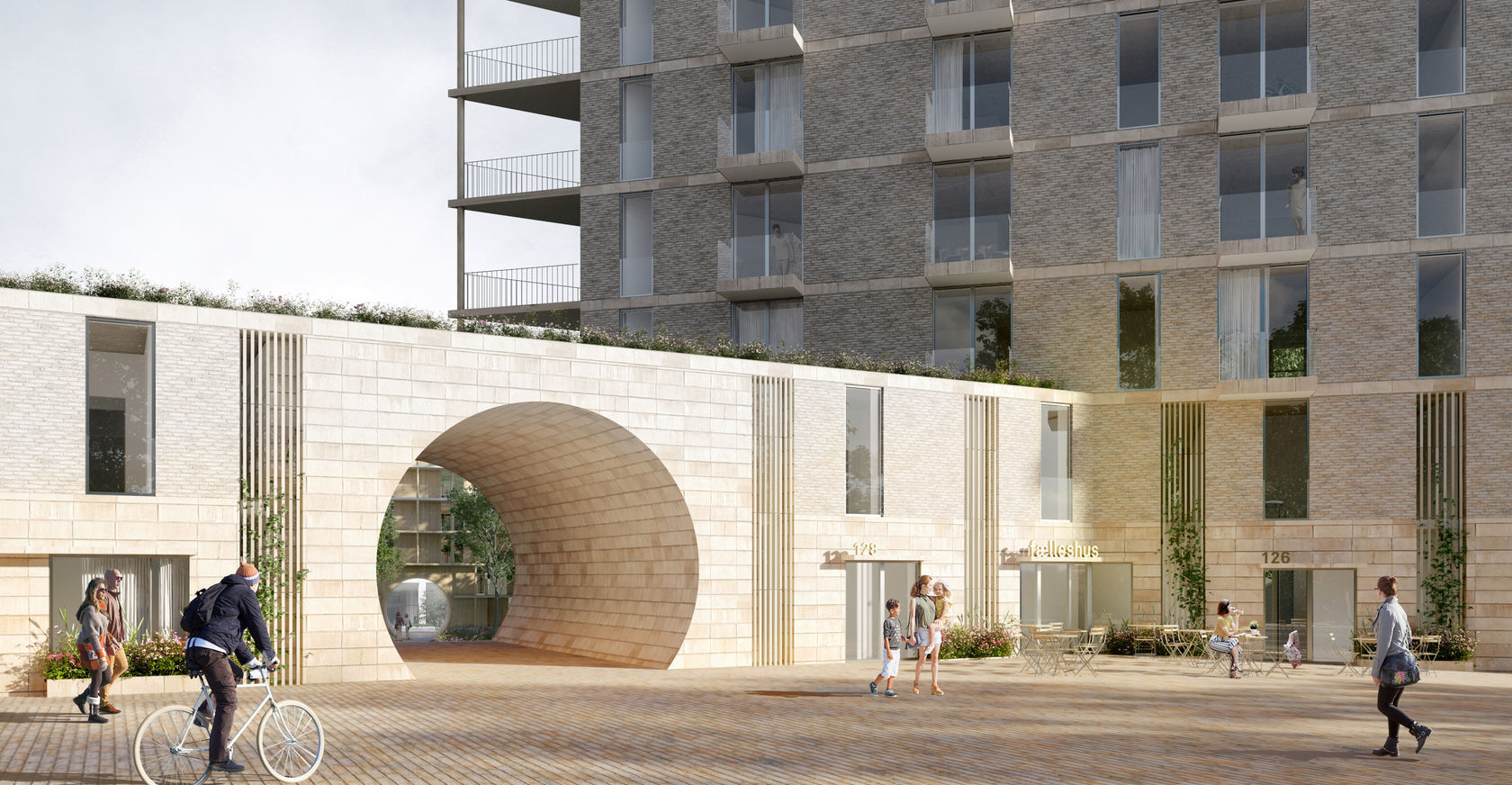 Secret garden
Location

Egedal, DK

Program

Housing

Client

Egedal Municipality

Size

18.000 m²

Year

2021

Collaborators

Opland, Klaus Nielsen AS
The housing block is build around a central garden. A small park for everybody to enjoy. For people passing by and for people living next to it. This is what we want the future urban life to be like; a combination of the comfort of the city and the easy social interaction with the calm of nature, fresh air and sunlight.
People want to feel close to nature all year around. They want to experience the sunlight that filters through the leaves in summer as well as the long branch shadows that falls on the wall during winter.
The outer street facade will have a hard and urban vibe - made from bricks. As a contrast the facade towards the garden is soft and warm - made from wood and natural materials.
The pocket park is defined by wooden colonnades and balconies on all four sides. It is like a secret garden with only a few views to the outside world through four round gates. North, south, east and west.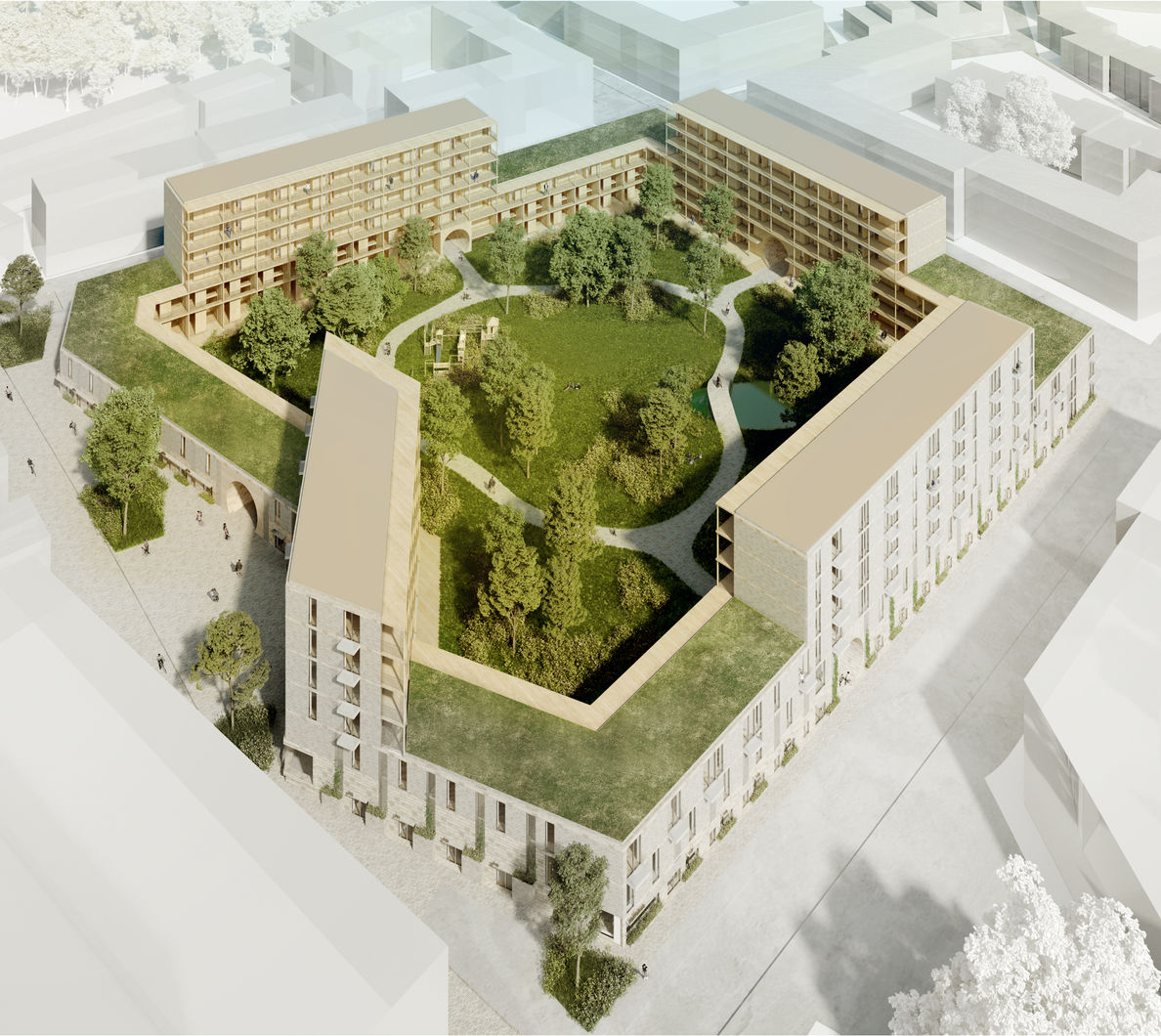 As you pass by the city block the lushness of the garden is only revealed in glimpses through the intriguing round moon gates. The gates are generous openings that connects two different worlds; the busy street, people and traffic with the tranquil natural world of plants, animals and natural materials.
Within the garden the beautiful patinating building materials that changes with time because they are exposed to sun and rain blends smoothly with the diverse natural life of plants and animals. The city block becomes the hard protecting frame that holds a soft core of all kinds of smell, sound and texture - a sweet mix of flowers, birds, insects, trees, plants and people.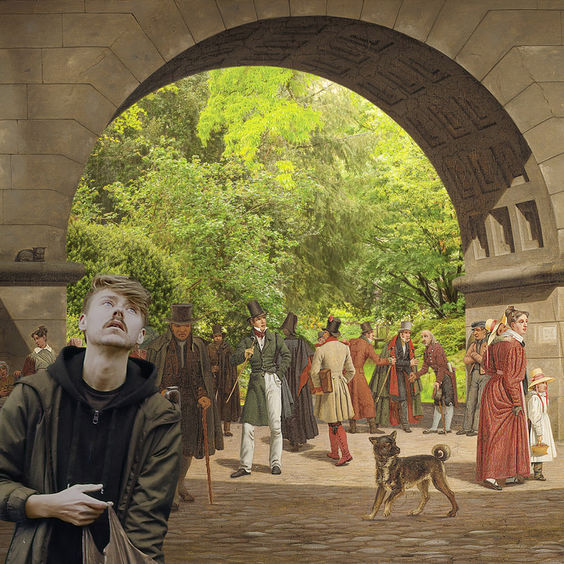 Natural materials, insects, birds and trees